Askinosie Chocolate Giveaway Winner + Poster Sneak Peek
December 14, 2010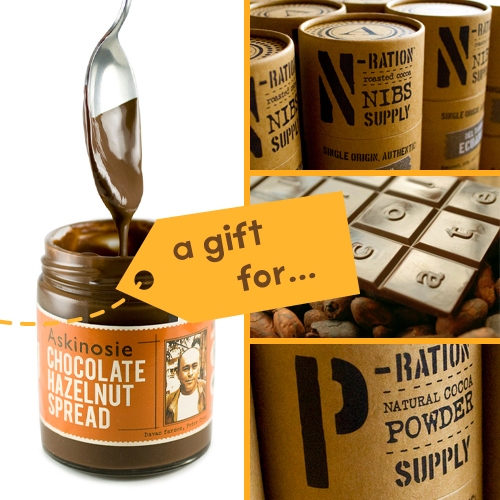 It's time to announce the winner of our fabulous Askinosie Chocolate Giveaway! With record-breaking Chocolate Peanut Butter Gallery reader participation, you guys seriously wanted this stuff! Some of you did a little research and found that their site outlines their bean-to-bar process of 70 steps. However, some of you realized that it would be a little challenging to fit all 70 steps on a poster, so the language needed to be simplified. What was the number simplified to?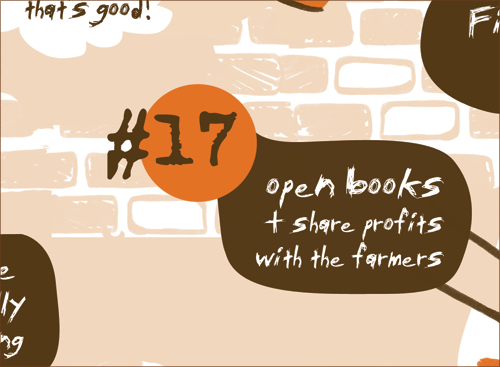 And the lucky number is #17!
Which means our winners are…
1st Place: Kathleen for guessing 17 right on the money.
2nd Place: Alicia for guessing 15.
Below is a sneak peek of the full soon-to-be-released silkscreened, limited edition poster. The proceeds from this poster will be donated to Askinosie's amazing educational program, Chocolate University. I'll let you know when it's available incase anyone is interested in helping the cause (and getting a sweet poster in the process!).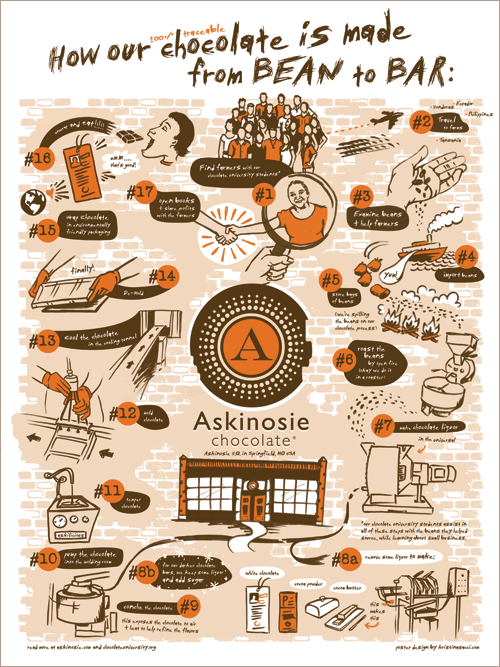 In the meantime, congrats to our giveaway winners! For those of you that didn't win this time, I hope you'll consider gifting goodies from this wonderful company to your friends and family this year. Both their story and delicious chocolate will make your loved ones feel warm and fuzzy inside. Get it at Askinosie Chocolate.