Peanut Butter Comfort by Averie Sunshine
February 16, 2014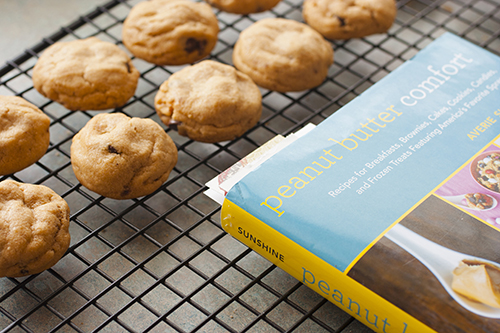 Ahhhh… I feel better.
Ever have an almost addict-like urge to bake something? Sometimes the feeling of wanting to bake is almost as strong as the urge to eat whatever tasty treat will come from it. I'm sure that's a feeling that would seem completely ridiculous to people who don't truly enjoy baking or cooking, but there's something so peaceful and satisfying about creating something in the kitchen on a lazy weekend that has consistently kept it as one of my favorite activities.
I was excited to receive Averie Sunshine's Peanut Butter Comfort last Christmas and these Butterscotch Cream Peanut Butter Cookies mark the second tasty recipe I've made from it. The name of these cookies is true to their flavor - if you under-bake them just right, they have a wonderfully creamy consistency and a flavor that's a lovely hybrid of butterscotch and peanut butter.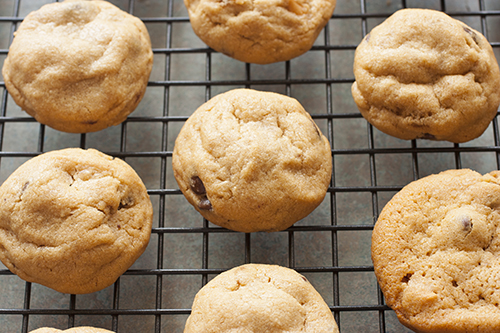 We are leaving tomorrow for a couple of weeks in Austin, TX during which I doubt I'll be undertaking too many crazy kitchen sessions, so I'm glad I got one last hurrah in while I could. Is it weird that our luggage tends to consist of the normal clothes and toiletries along with a chef's knife, ridiculous amounts of coffee-making supplies and the occasional jar of peanut butter? Nah.
Oh and cookies… can't forget the cookies!
Clear some space on your cookbook shelf (or in your luggage) for a copy of Averie's Peanut Butter Comfort.