We Got Married - and Ate Cupcakes - Yay!
September 11, 2011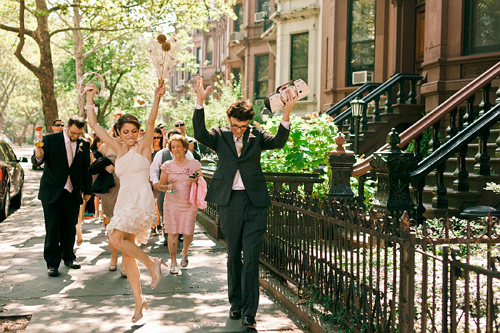 That's me and Taste Tester parading down the street in Brooklyn with all of our loved ones. No big deal. Typical day.
:-)
I try not to bring too much personal stuff in to the blog since really it's sole purpose is to provide a place for you and I to celebrate all things chocolate and peanut butter, but I at least like to explain my absences when I fail to say hello. Especially when it's for such an awesome reason, and one that involves chocolate and peanut butter.
Taste Tester and I tied the knot in late August and it was pretty much as perfect as I'd hoped it could be. We paraded down a brownstone-lined street in Park Slope (Brooklyn) with a tambourine, a boom box and vintage noisemakers. We had an intimate, personal ceremony led by his brother with only our immediate families and longtime friends surrounding us in a circle. We played rock, paper, scissors to determine who read their vows first.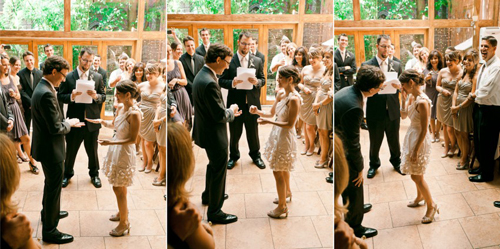 After the ceremony and a delicious lunch we headed to a rooftop bar and played baggo.
(Judging by her face, I don't think grandma approves of my throw.)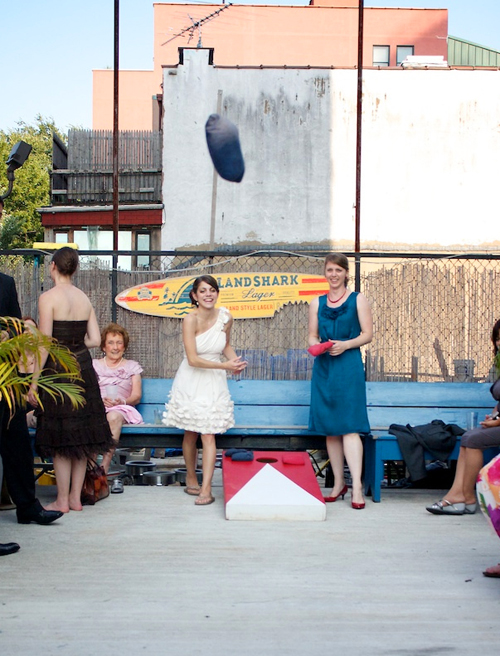 And then we danced!
(We're in there somewhere)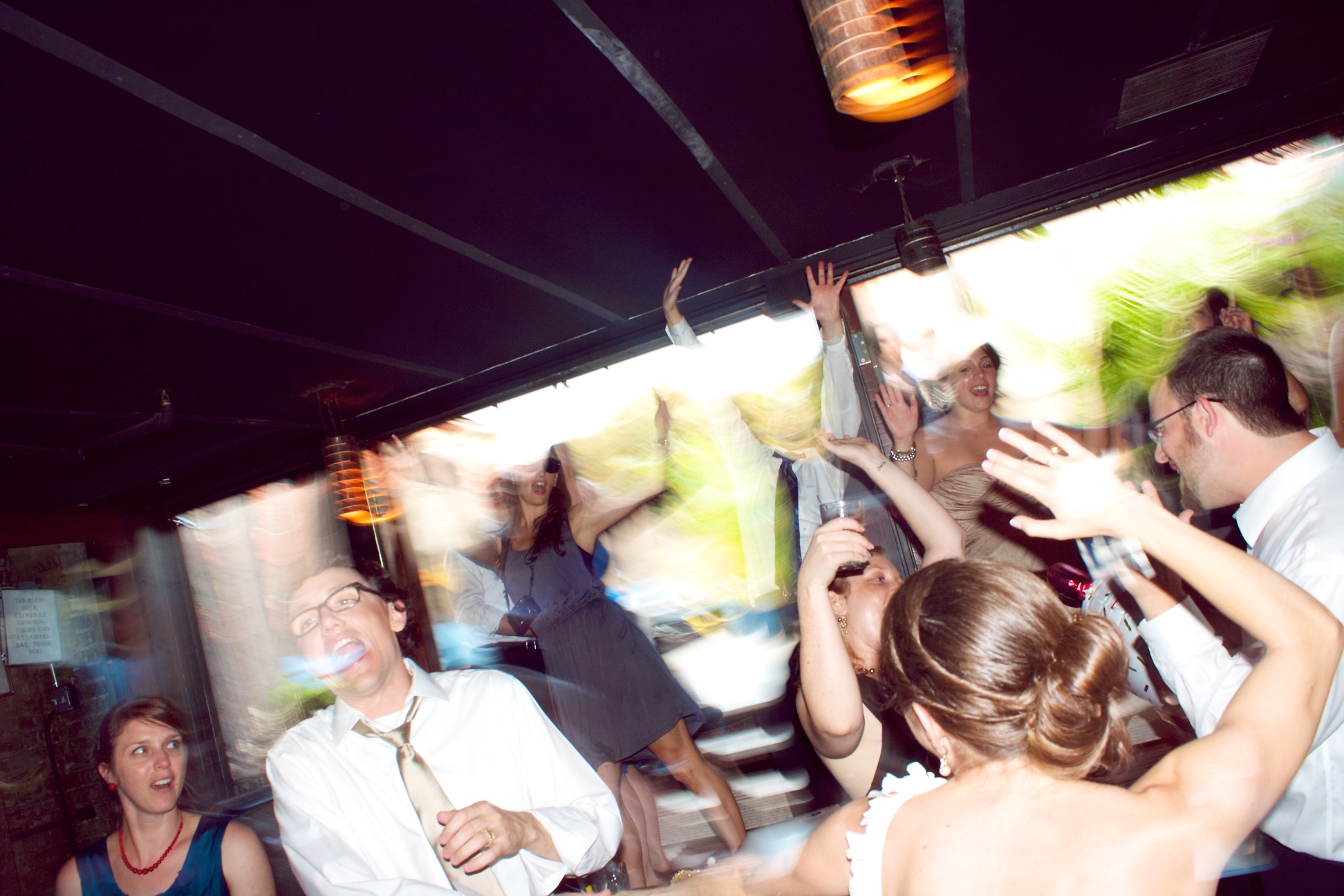 The entire day was magical. I know people say that about their weddings, but it really felt charmed. Every detail was perfect. Including our amazingly delicious custom chocolate bar favors by Askinosie Chocolate, with packaging that I got to design myself. So fun and again, amazingly delicious!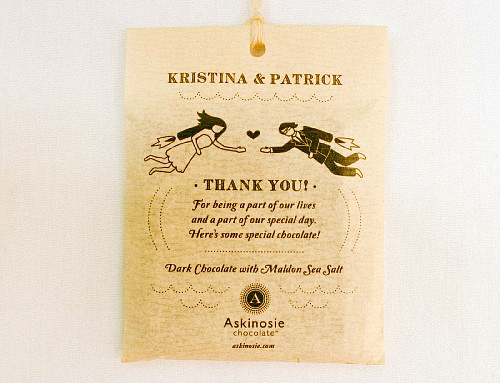 And here's us with Shawn and Caron Askinosie. It was awesome having them there with us since they set up our engagement at their chocolate factory a couple years ago. They've been with us every step of the way!
As you can see, Taste Tester could hardly wait to dig into the favors. I'll have to teach him some manners (read: I'll have to hide my stash!).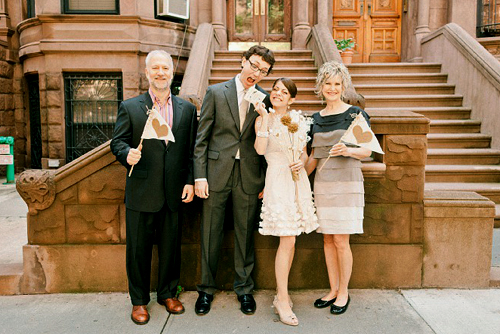 As if those weren't delicious enough, during the rooftop bar segment of our reception, a friend who stopped by was kind enough to bring a big box of our favorite cupcakes: Molly's!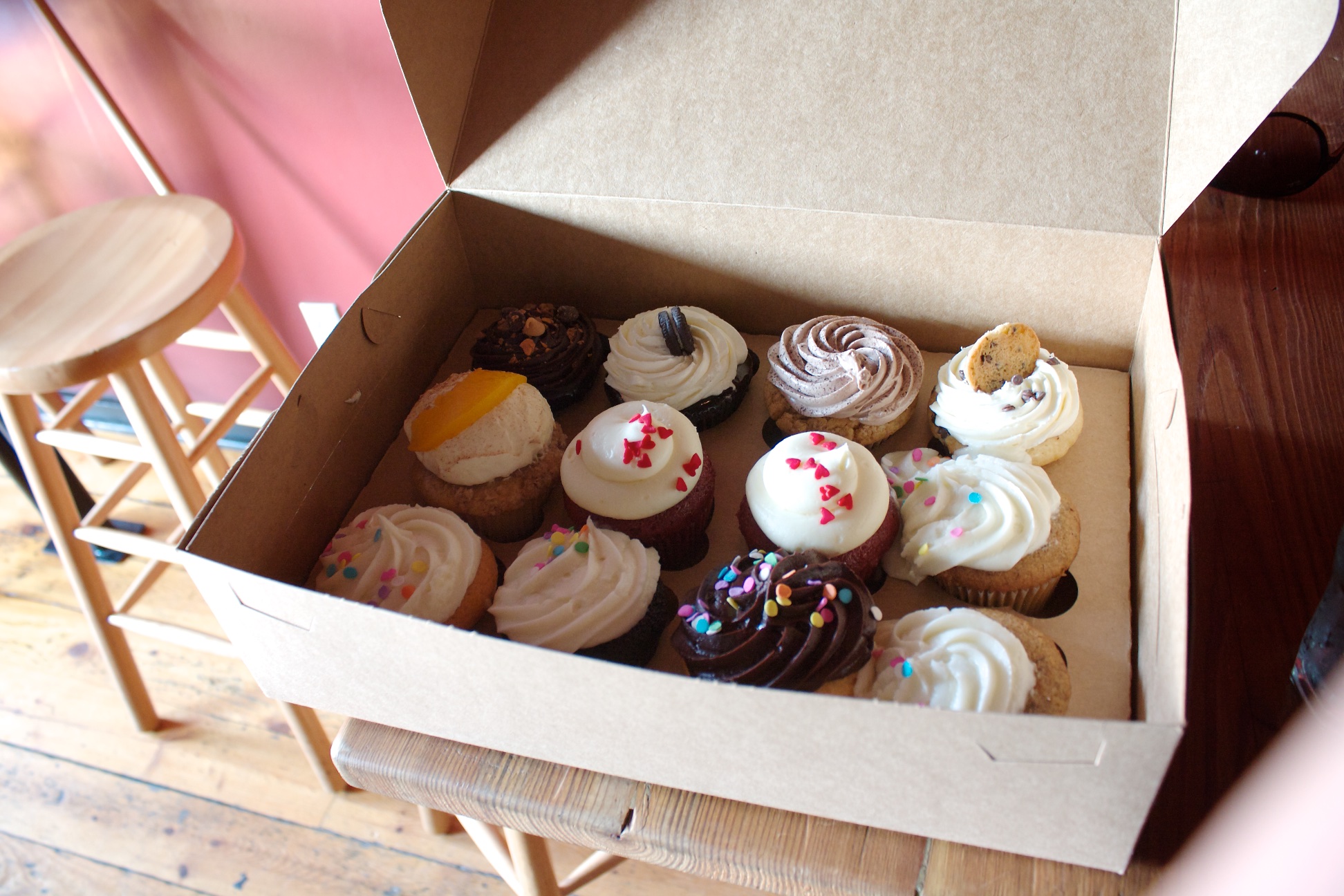 You may remember me raving about Molly's here, here, here and probably elsewhere. It is my favorite Chicago cupcakery and possibly my favorite cupcakery in the US. I love it. They are moist cupcakes with rich, luscious fillings and a generous topping of perfect frosting. Their flavor combos as well are fantastic- our favorite being the super chocolate peanut buttery Ron Bennington.
If they're our favorite Chicago cupcakery, how did we end up eating them at our Brooklyn wedding, you ask? Well, lucky us, because they just opened up a branch in NYC!
Here's me serving them to our eager guests who, mind you had already had wedding cake. It's no wonder I get along with people who can handle two servings of dessert!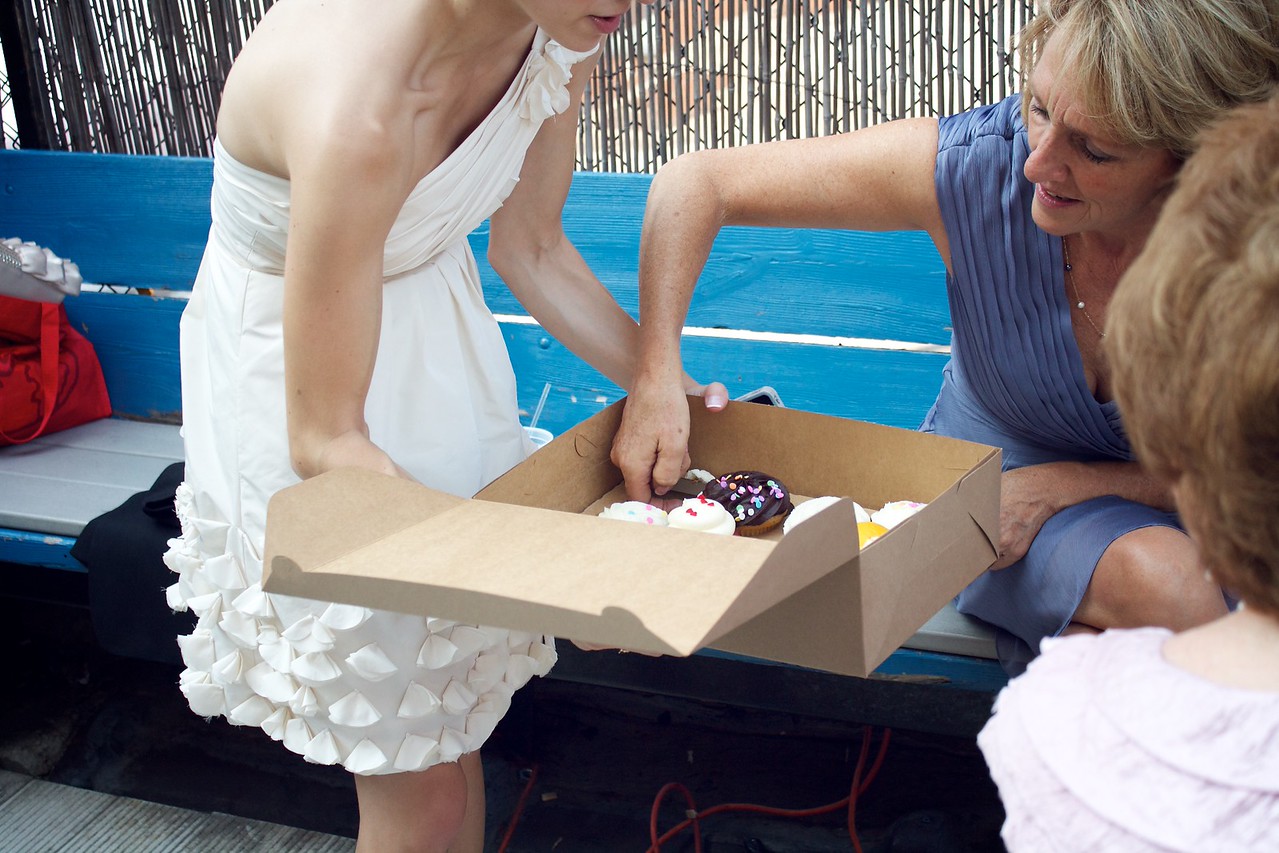 Did I mention it was a wonderful day?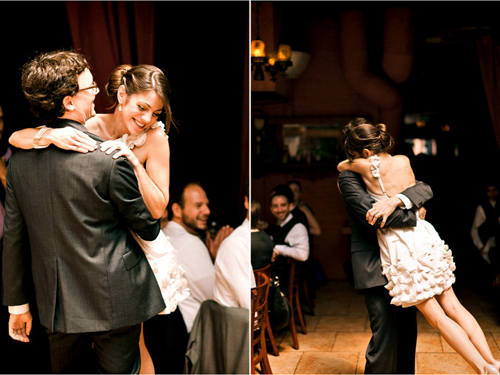 That's all for now, but having taken such a long sabbatical on my chocolate and peanut butter duties, I have lots to catch up on. More soon!
If you like, you can see more beautiful shots from our wedding in this blog post by our wonderful photographers, Sweet Little Photographs. Hire them for yours. They are amazing.
Thanks to our friend Matthew as well for the bar pics and delicious cupcakes!!