A Table For Two Peanut Butter Lovers
February 14, 2011
Our day was simple, full of sweets. It made me smile; it hurt my cheeks.
Red tables with straws and plastic spoons, We felt like kids- or maybe two loons. :)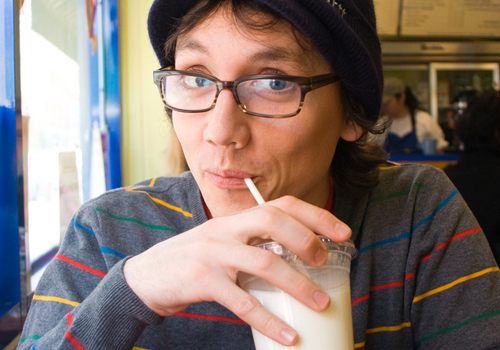 A divine array of sandwiches on snowy white bread, All complete with our favorite peanut buttery spread.
Cut into hearts like mom was in the kitchen, Truth be told, it was pretty bitchin'.
Chocolate and peanut butter of course is a must, Without it, we might spontaneously combust.
Cinnamon raisin swirl with apple and cream cheese, And duh - classic PB & J - honey, please!
A fluffernutter with crunch I'd never had, Fun to munch, it was pretty rad.
Simple and sweet proved the perfect blend, For a day I wished didn't have to end.
With bellies full, as we strolled away, I remembered the true meaning of the day:
That nothing could be better Than a simple day together.
(with a little chocolate and peanut butter, too) Happy Valentine's Day to you!
Check out Peanut Butter & Co and have a day like mine, Share a Sweetheart's Snack with your valentine.