LÄRABAR Giveaway Winner + More Giveaways!
December 8, 2010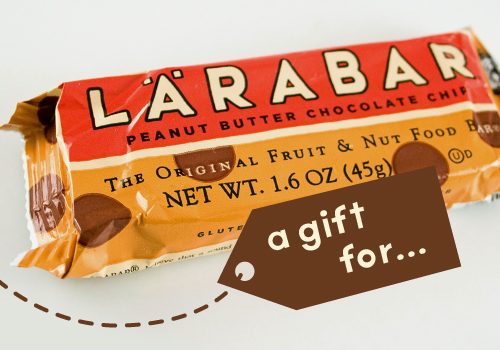 Wow, you kids sure like your LÄRABARs! After a strong showing in blog participation, we have a winner. Taste Tester even wrote some kind of javascript randomizer to help me pick, haha. We are serious about this stuff, folks. We don't mess around when it comes to chocolate and peanut butter. :-P
Howwwever, before I announce who it is, I'm happy to say that there are going to be a couple of MORE awesome giveaways with delicious prizes starting tomorrow! So even if you didn't win this time, there will be more chances for ya. Stay tuned for more treats!
And without further adieu, the winner of the LÄRABAR giveaway (picked at random) is Evan of The Wannabe Chef! Evan, if you're reading, I will be contacting you shortly. Thanks to everyone for playing and come back tomorrow to try your luck with another of my favorite brands. Thanks again to LÄRABAR for sharing their tasty and healthy treats!