Spain: I Want To Go To There
October 1, 2010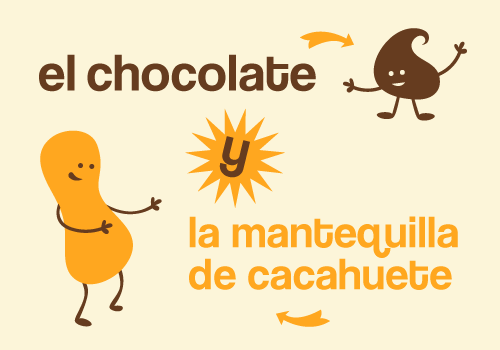 I'm off to spend two whole weeks in Spain, with side trips to Portugal and Morocco. Yay! Looking forward to some adventures, both culinary and otherwise. Although I'm a little concerned for peanut butter availability over there… I've gotten quite a few sad messages from fellow CPB lovers abroad who can't get their hands on the good stuff. That's so sad! Maybe I'll have to bring some to-go packs along for the ride?
Here's holding onto hope that I find some CPB overseas. In the meantime, here are some links to keep you busy while I'm gone. Enjoy! I'll miss you!
Serious Eats Quiz: How Much Do You Know About Peanut Butter? - Apparently I still have lots to learn!
Dark Chocolate Peanut Butter Dutch Baby - Written by the ever-adorable Cakespy via PB & Co's new All-Star Recipe Blog
Chocolate Peanut Butter Slices - CPB Bars made with coconut? I'm intrigued.
Chocolate Peanut Butter Cake - Warning: Do not click this link unless you want to be visually tortured by insanely delicious-looking cake.
Cookie Pie - Made with peanut butter M&Ms. MMM&MMM!
Ghost Peanut Butter Cookies - Chocolate-Covered Nutter Butters? Yum. Chocolate-Covered Nutter Butters with googley eyes? Awesome!
Chocolate Peanut Butter Burgers - Somehow nicknaming macarons as burgers makes me like them more.
Bananarchy - I tweeted this link but it's too good not to re-post. There is a Banana Stand in Texas inspired by Arrested Development. You'll feel anything but blue eating a banana covered in peanut butter and coconut.
The Chocolate Peanut Butter Flickr Group - If you're looking for more CPB inspiration while I'm gone, be sure to check out (or join!) my flickr group which is regularly updated with your CPB creations that stream right here on the blog. If you have a really great photo, it might even get featured in a post.
Hasta luego, mis amigos!