Having a Ball?
December 22, 2009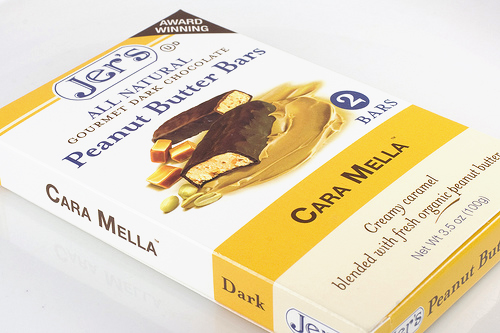 Remember that wonderfully delicious Cara Mella Bar I mentioned in my Holiday Gift Guide? Well, it can be yours! Enter Jer's facebook photo contest for your chance to win a whole case of them! If all that chocolate-peanut-butter-goodness doesn't bring you a little holiday joy, I don't know what will. Here's the scoop:
"With entertaining at its root, Jer's Handmade Chocolates wants to see what type of cheer you'll bring to the season. Send us a picture of you "having a ball" this holiday (whatever that means to you!), and the best picture will win a case of our Cara Mella™ All Natural Dark Chocolate Peanut Butter Bars (a $70 value) to share with family and friends."
Read full contest rules and enter here. Hurry up and start having fun because the contest ends Dec 31st (3pm PST)!