Quick & Easy Peanut Butter Pie
July 3, 2009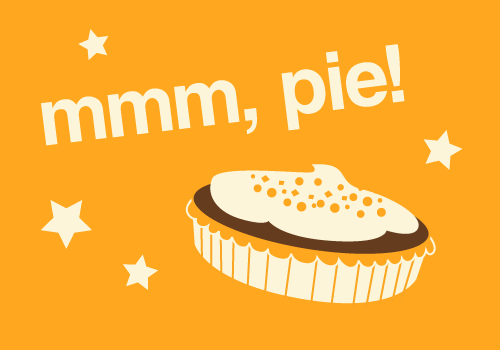 Parties tend to sneak up on me during the summer. Suddenly you have to whip up something but you don't have a ton of time and don't feel like sweating it out in the kitchen. Luckily I have a solution if should you find yourself in such a predicament.
I discovered this yummy sounding but super fast Peanut Butter Pie on Allrecipes. If this doesn't cure your summer entertaining woes, I don't know what will. With five ingredients and minutes to come together, you only have to leave enough time for it to chill in the fridge so it sets up. Lucky for you dessert comes at the end of the party, so even if you don't make it til the last minute, it should be ready to go by the time everyone has a hankering for dessert!
The only change I might make is that I think a graham cracker pie crust would taste better with this than a regular pie crust. It would be like one giant chocolate peanut butter s'more! Yummm!
Get the recipe at Allrecipes and have a super awesome 4th of July!