Chocolate, Peanut Butter & Life
January 12, 2009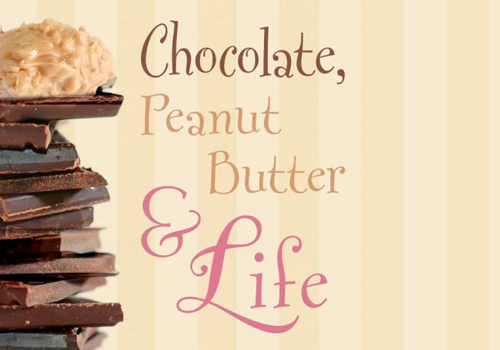 Wow, it feels great to post two days in a row… :) Feels like it's been a while since I've managed that!
Make no mistake, the book Chocolate, Peanut Butter & Life by Luann Dunnuck isn't a cookbook, or at least not primarily.
The book's summary states, "Invigorating and inspiring, Chocolate, Peanut Butter and Life reminds us to take time to enjoy the simple pleasures in life. Many times people take life too seriously and are overloaded by work, schedules, to do lists, and chores, causing them to forget to indulge in life and dessert! We all need to be reminded there is a lighter side to our existence. These encouraging excerpts and recipes will put a smile on anyone's face."
Improve your life while eating tasty chocolate peanut butter cupcakes! Brilliant! Get your copy of the yummiest self-improvement book out there from Amazon.