Cupcakes Get Political
November 4, 2008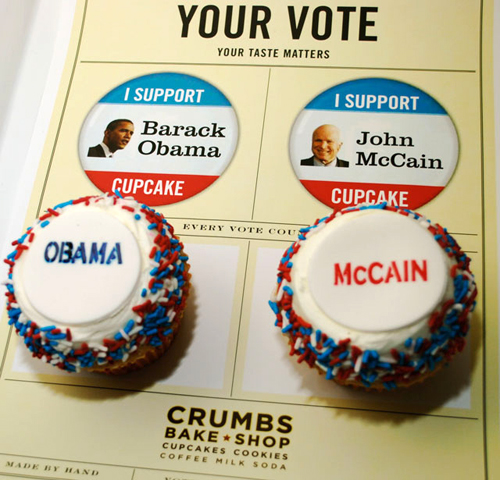 I know this isn't a political blog, but it feels too weird to sit and write about chocolate and peanut butter and not address what's happening in our country. My topic of interest will go back to normal and The Atlanta Cupcake Tour will conclude in my next post.
It's clear that I'm not the only sweet toothed citizen that is getting wrapped up in the election. Crumbs Bakeshop got in on the action by conducting their very own cupcake vote. They gave away 1,000 free cupcakes, concluding that NY's cupcake loving demographic is pro-Obama.
The Crumbs political cupcakes were Vanilla Cupcakes with Vanilla Frosting, while Ohio's Main Street Cupcakes sold what looks like Chocolate Peanut Butter Barack Obama Cupcakes. According to Cupcakes Take The Cake, they are "Sweet & Salty Cupcake for Barack Obama" because popcorn is the official snack of Illinois.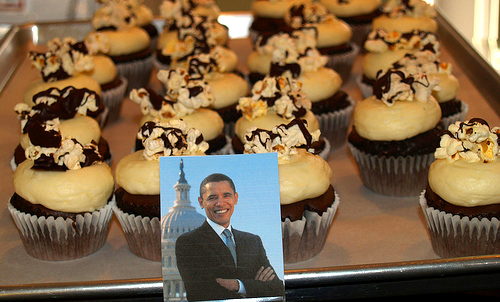 Exercising the right to vote never looked so delicious.
Photos and info from Cupcakes Take The Cake and The Gothamist.