Take 5 Cookie Recipe
August 8, 2008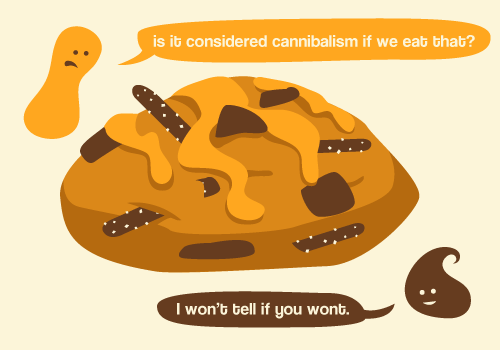 It's Friday, so you should take five!
I only discovered the Take 5 candy bar a year or two ago, but have been hooked ever since. Chocolate, peanut butter, pretzels, caramel, peanuts… oh man. And just when I thought it couldn't get any better, someone turned it into a cookie!
It's a peanut butter cookie with chocolate chunks and salty pretzels mixed into the dough, and when cooled, you drizzle caramel all over the top. I mean seriously, are you drooling yet? If not, you might not be human. Maybe you should check your pulse.
Check out the recipe over at Cookie Madness. You should peruse other recipes on the site if you are a cookie lover because it's very appropriately named.