OCD Chocolate Peanut Butter Cake Decorating
July 19, 2008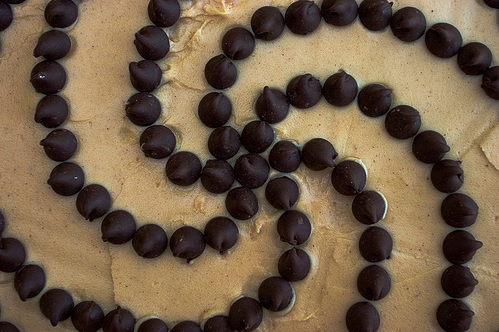 So remember yesterday when I said I was going away for a little while? Well… I wasn't kidding actually. Though I'm going on vacation, I will be posting when I'm able to, and well… I'm able to (at least today). And these photos found on flickr were just too crazy not to share.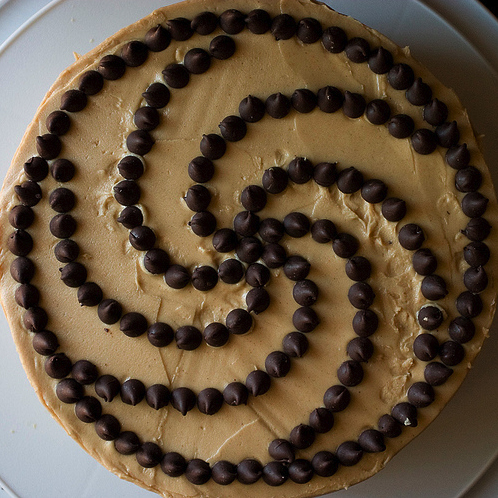 Next time you find yourself wanting to make a fancy looking cake but don't have any bags to pipe icing or dainty sprinkles to use, work with what ya got. It doesn't have to be chocolate chips (though they do look neat in that spiral). If you have pretzels, roasted peanuts, whatever - just go at it and see what you come up with. Maybe you'll accidentally stumble upon the newest, hottest way to decorate a cake. You'll be the envy of pastry chefs everywhere!
Hey, it's fun to dream.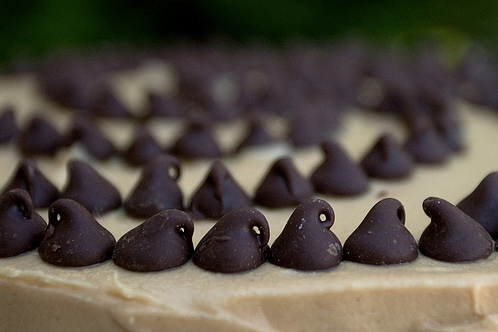 Thanks to flickr user ryan_451 for sharing the photos! See more of his lovely work at Ryan Pennington Photography.