Chocolate Peanut Butter Ice Cream Balls
July 8, 2008
This is more of an idea than a recipe since there are no exact amounts given. And rather than write it out like usual, I decided to make a cartoon. This idea is based on a recipe for Amaretti Ice Cream Balls by Rachel Ray. If I were you, I'd make it with Nigella's Chocolate Peanut Butter Fudge Sauce, but store bought chocolate sauce or even peanut butter would work as well.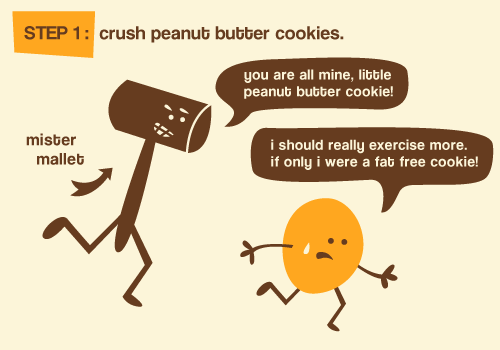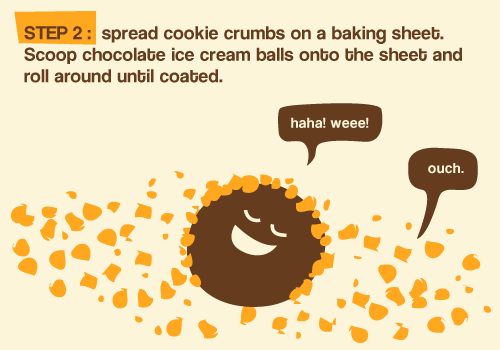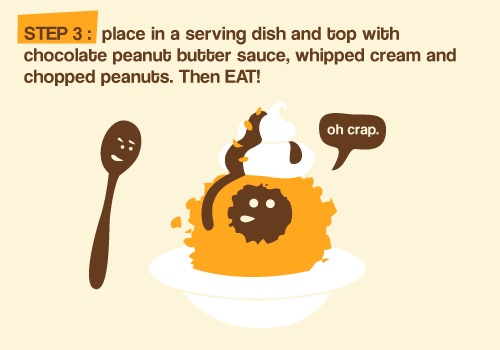 This is also an easy make ahead dessert if you want to prep your ice cream balls before guests arrive instead of making them while they're sitting on your deck craving something sweet. Just prepare the balls and throw em back in the freezer until your guests arrive.
Another quick and easy summer dessert for you. Enjoy!