The Fancy Food Show in NYC
June 29, 2008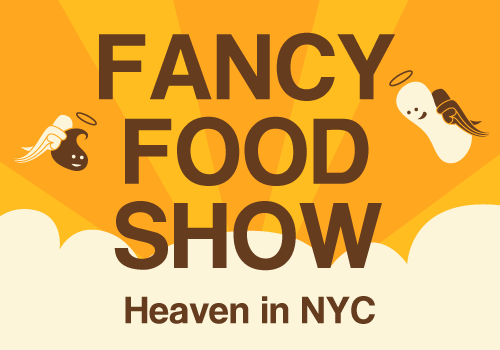 The above is not an official promo poster for The Fancy Food Show, just my interpretation. It sure feels like I died and went to chocolate peanut butter heaven, though. The Jacob Javits center was transformed into a seemingly endless gourmet market filled with booth upon booth of smiling people handing me delicious food. Really, could it get any better than that?
I was at the show most of the day today and plan on going again tomorrow. Telling you about my experience will have to wait until the sugar coma dies down so that I can write well enough to do it justice. It was a great experience during which I chatted with a lot of interesting people and ate a lot of great food, so there is a lot to write!
There were some truly great chocolate peanut butter products that I'll share with you soon enough! Stay tuned.