Frozen Peanut Butter Chocolate Banana Loaf
June 10, 2008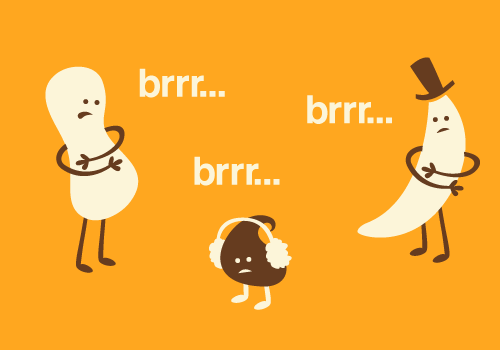 Here's an interesting alternative to ice cream as a "stay cool" dessert for the summer. And by interesting I mean, delicious.
The base of this dessert is made with the simple combination of semi-sweet chocolate, banana puree, creamy peanut butter and heavy cream. It's frozen and topped with chopped nuts.
What I love about this recipe is that there's no baking after it's prepared - only freezing is required. Therefore it's an easy recipe to repurpose for different pans you may have in your kitchen. For example, I have these adorable heart shaped silicone molds and hershey kiss shaped silicone molds that are hardly ever put to use. This would be perfect for those or even muffin molds or mini-muffin molds for a bite sized treat.
Another way to mix it up would be to pour a little of the mixture in your mold of choice, then layer it with finely crumbled chocolate wafer cookies or even oreos. I don't know about you but I love those crunchy chocolate bits that are in ice cream cakes. It seems this method would have a similar effect. Take a look in your pantry and use whatever you have laying around. A ribbon of peanut butter would be tasty as well!
The next time you want to bring a nice refreshing frozen treat to someone's house on a hot day, but you want to go just a little fancier than store-bought ice cream, try making this Frozen Peanut Butter Chocolate Banana Loaf recipe from Martha Stewart's Everyday Food.