Vegan Chocolate Cake with Peanut Butter Buttercream
May 28, 2008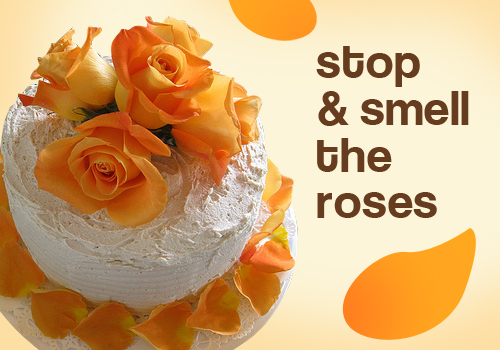 This beautiful birthday cake was made by flickr user Madness Rivera. Most of the time when I find chocolate peanut butter treats, the end result consists of two colors: that light peanut buttery brown and luscious dark chocolatey brown. It's not that C&PB treats that are super colorful don't exist, they can just be a rare find. So imagine my delight when I found a chocolate peanut butter cake (a vegan one, no less) that's decorated with beautiful orange rose petals. I love using real flowers as decoration in baked goods because it makes the end product look like a professional bakery designed it, when really it's a technique that even the most amateur baker can utilize.
I don't know what recipe she used, but I found this wonderful moist chocolate cake recipe and this peanut butter frosting recipe on Vegweb, both of which received a 5 star rating.
This would be a great surprise for a friend who's birthday is around the bend, but my general philosophy is that you don't need any special event as an excuse to bake. So just celebrate the fact that it's Thursday, and make and devour your own Vegan Chocolate Cake with Peanut Butter Buttercream Frosting. And don't forget the roses - this cake does double duty as both dessert and centerpiece.
Fun note: According to Florapedia, orange roses signify desire, enthusiasm and passion. Yowza!