Chocolate Peanut Butter Opera Cake
May 24, 2008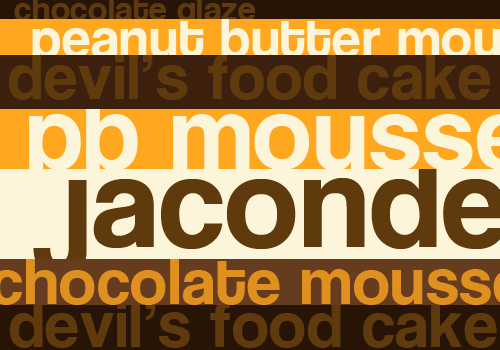 That's seven. Count 'em, seven luscious layers in this incredible Chocolate Peanut Butter Opera Cake. And as if all those layers weren't enough, the recipe even includes an espresso sauce to enjoy with it. I don't know when your next birthday is, but go ahead and guilt someone into making this for you. Really, do some groveling, kiss some feet… just leave your dignity at the door and make it happen.
The only downside for us yanks is that the recipe isn't written in our system of measurement, so it might take a bit of work to translate. Take one look at the photo and suddenly it might not seem like that much work to put together. And two of the layers (devil's food cake and peanut butter mousse) actually repeat so you're only mixing five different elements.
Get the recipe at Chocolate Trading Co.