Mrs. Prindables Double Chocolate Peanut Butter Almond Caramel Apple
May 23, 2008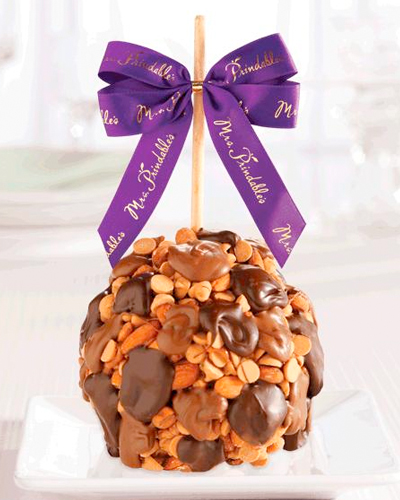 Apples are healthy… right?
This one might not be since it's coated in dark and milk chocolate, peanut butter, caramel and almonds. It's 1.5 pounds and serves 8-10 people. They have a link on their site that displays the actual size of this freakishly large apple. But if you're not in the mood to share, they also sell a petite apple that won't force you to go out and buy pants in a larger size.
If sending one as a gift, you can send a special occasion apple or dress it up with one of their cute ornaments including flowers, graduation hats or ties for Father's Day.
Indulge in the latest "health food" craze and buy one at Mrs. Prindables.