Peanut Butter Cheese Cake Minis
May 18, 2008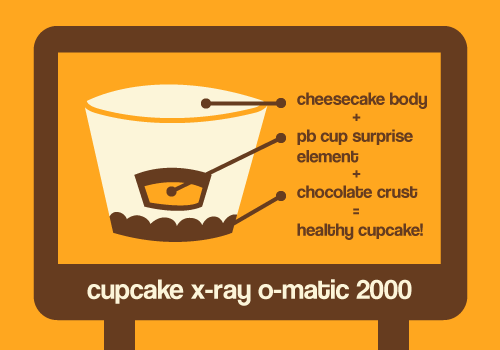 Did you ever think you'd be able to find any Paula Deen recipe that only had HALF of ONE stick of butter? Well, here's a shocker, I found a DESSERT of hers that only has that little in it. Kinda crazy. Kinda freaks me out actually, but these sound great none the less and a five star rating on food network speaks well for em.
This recipe is for mini cheesecake cupcakes that have a bite sized peanut butter cup in the inside waiting for you to bite in. These already have both chocolate and peanut butter, but I think they'd be even more fun if you substituted chocolate wafer cookies instead of regular graham crackers for the crust. Because you can never have enough chocolate right? I also personally love cheesecake cupcakes that have a dollop of frosting on top, so you could top em off with vanilla, chocolate or peanut butter frosting to make em extra yummy!
Not to mention with the butter for the extra icing on top, they'd really be Paula Deen-ified!
Check out the recipe for Peanut Butter Cheese Cake Minis at Food Network.