Chocolate Peanut Butter Freeze
May 8, 2008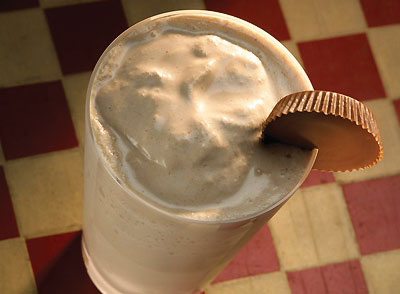 I'm feeling indulgent today. :)
Mostly I love shakes because they're so easy. It doesn't really matter what you have in your kitchen - ice cream, frozen yogurt, regular yogurt, chocolate milk, regular milk, ice… as long as you're creative you can make something yummy.
If you're tired of the same old icy drink, treat yourself to this. Starbucks will still be there tomorrow.
Get the recipe at Hershey's Kitchens.